January 15, 2018
New pharmacy at Bhorade Cancer Center provides chemotherapy patients faster access to medications and treatments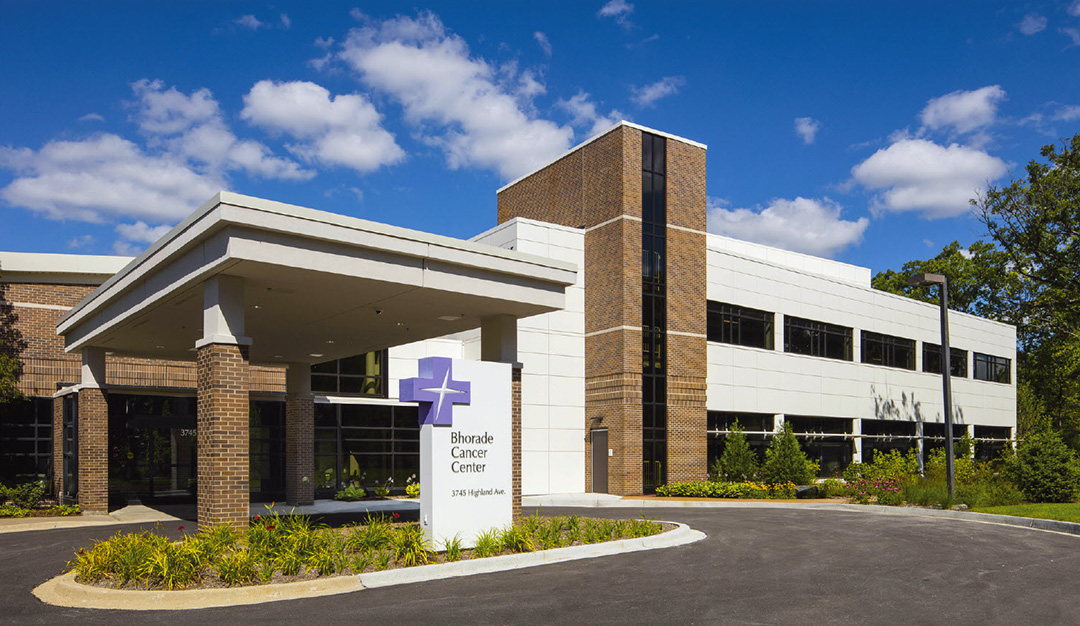 DOWNERS GROVE, IL—Advocate Good Samaritan Hospital recently completed a renovation that created a satellite pharmacy in its Bhorade Cancer Center. The new pharmacy helps meet increasing demands for chemotherapy and related infusion medications on site in support of the new Infusion treatment center at the hospital. The space added a clean room designed with excess capacity to allow future growth. The new pharmacy significantly increases the capacity for chemotherapy and infusion therapies. Because the new pharmacy is immediately adjacent to the infusion therapy space, patients receiving these treatments will have a significant reduction in their wait times, contributing to efficiencies in patient care and better patient outcomes. The 400 SF renovation took six months to complete. Matthei & Colin Associates provided all planning, architecture and interior design while working closely with IMEG, CEPro, and Power Construction Company on the project.
Advocate Good Samaritan Hospital (AGSAM) is part of Advocate Health Care, the largest fully-integrated health care network in Illinois. AGSAM is committed to providing clinically excellent, compassionate care. Through strong partnerships with outstanding physicians and nursing staff, they are improving the health of residents in local communities and meeting the highest standard of patient care. Throughout its nearly 40-year history, the hospital has evolved as a recognized national leader in health care. The hospital earned a Crystal Award from Truven Health Analytics in 2014 for being named to the 100 Top Hospitals list five times. It is also the only health care organization in the state to earn the prestigious Malcolm Baldridge National Quality Award, achieving the honor in 2010.
Matthei & Colin Associates, LLC (M&CA) has specialized in the planning and design of health care environments since 1974. Through the passion of our creative effort, we have emerged today as one of the nation's few firms exclusively committed to health care architecture. Our singular focus on designing and creating health care environments and our productive client partnerships result in highly individualized planning recommendations to address the requirements of each project.
For more information:
William W. Heun, AIA, Principal Matthei & Colin Associates, LLC
1.312.939.4002 l l williamh@mca-architecture.com